Which looks more professional?
Most of you would vote #2, and I would agree with you! Having and using a professional email account which includes your custom website domain address is an excellent way to stand out from the crowd. When you are handing out business cards to potential clients, especially in some service industry areas where professionalism is often in question, this small thing can build lasting trust and authority with your prospective clients.
Simply having a professional email account can sometimes make the difference between winning and losing a potential client.
Don't know where to start?
If you have ever used a personal Gmail account, or if you currently use Gmail for your business account, this will be an easy transition. We'll walk you through the exact steps to set this up below.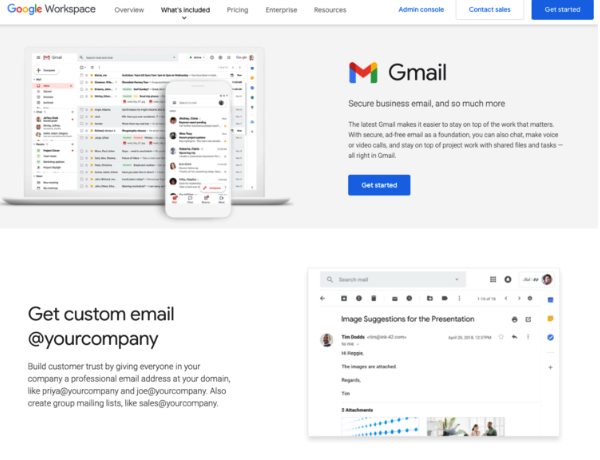 Step 1. Navigate to https://workspace.google.com and click the "Get Started" button in the top right hand corner.
Step 2. Enter your Business name, select the number of employees you have in your business, select your Country, then click Next.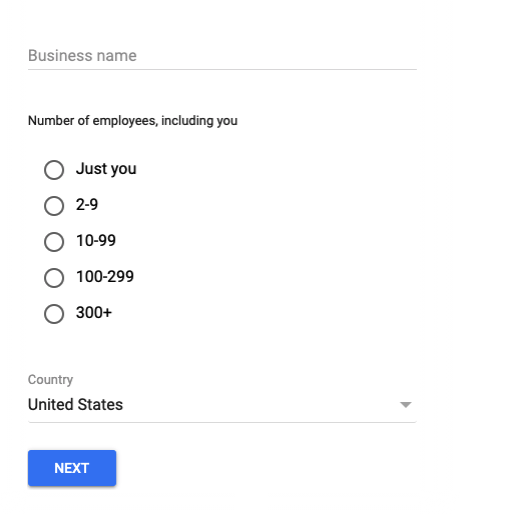 Step 3. Enter your business contact information
Step 4. Select whether or not your business already has a domain name ie. www.thepetgroomer.com. If you do not already have a domain name to use with G-Suite we can help! If you have a domain name, enter it now and click Next.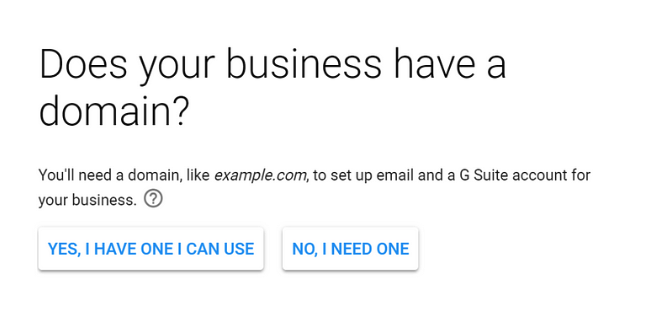 Step 5. Now you can create a username and password for your Google Workspace or G-Suite account. Your username defaults to your new business email address.
Step 6. (Optional) You can add additional team members to G-Suite. Simply click "Start" and select "Add people to your Google Workspace account". this will allow you to add additional team members. This is not a required step, and you can always come back to add additional team members at any time.
Step 7. Verify your domain. This part can get a bit technical, so if you are not familiar with your website domain ownership and where your website is hosted, you may want to reach out for assistance with this step. Unfortunately, if you add or delete the wrong records in this step, you could knock your website offline. However, if you want to give it a go yourself, Google will actually try and detect where your website is hosted through ie. GoDaddy, Bluehost, or another web services provider. What you will be doing is adding a TXT record to your website's DNS records. Google will give you the information you need to add. Then, you will need to add an MX record so you can receive mail correctly through this domain exchange. Once you have updated these records in your web hosting platform, Click the "Verify Domain and Set Up Email" button in Google Workspace, and Google will then verify that you have added the records correctly. if you did this correctly, you will get a success message and you are all set to begin sending and receiving email using your new professional email address!
This last part can be a bit confusing for anyone not accustomed to the back-end of their web hosting platform, so feel free to reach out with any questions. Each web hosting platform dashboard looks a bit different, but we are always happy to help!
---